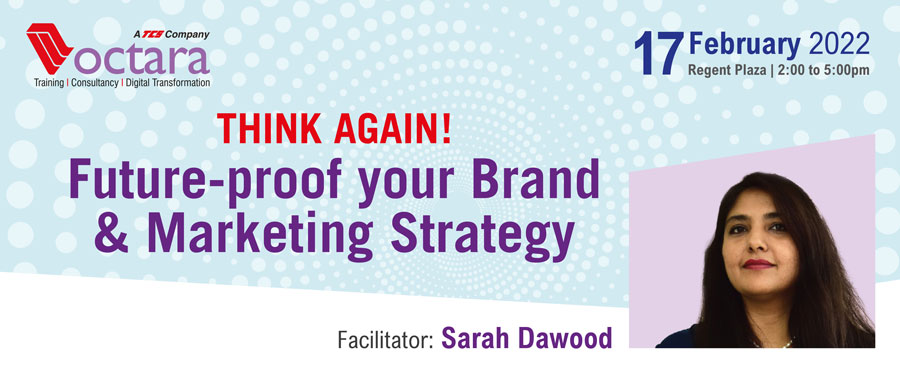 WORKSHOP OVERVIEW:
Sarah Dawood talks about the importance and benefits of developing marketing strategies which deliver meaningful value. With nearly 50% of Pakistan's population being female, it makes good business sense to create diversity-centric marketing strategies to drive growth.
This classroom training 'Think Again: Future-proof your Brand & Marketing Strategy', provides a broad understanding of how to identify and implement product strategies based on accurate anticipation of customer preferences and market dynamics.
WORKSHOP FACILITATOR: Sarah Dawood, 14+ years of diverse experiences in Marketing, Branding, Internal & External Commas, Digital, Social Media, E-Commerce, Corporate Communications
KEY BENEFITS:
The Program will explore ways of:
Thinking from a wider, global perspective of marketing

Creating a sustainable marketing strategy

Understanding the power diversity plays in marketing strategies

Strengthening your capacity as a marketing strategist
WHO SHOULD ATTEND?
Professionals from Marketing, Communications, Strategy, or cross-functional teams

Students/Professionals who want to deepen understanding of Marketing strategy

Team Leaders, anyone working cross-functionally, or with direct reports