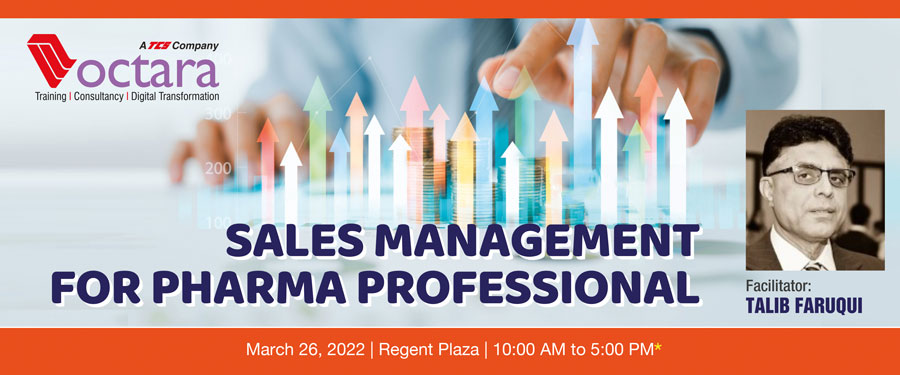 WORKSHOP OVERVIEW:
Pharmaceuticals industry is one of the largest and fastest growing industries in Pakistan. In this business, competition is tough due to numerous factors but the real challenge is faced by the sales team. On daily basis; dozens of representatives are meeting with different customers (doctor, chemist, institutions, etc.) and trying to satisfy their demands to achieve their targets.
In this scenario the roles of first-line mangers become extremely important. Because of the crucial role of managers, smart companies want to have a competitive sales leadership which is skilled enough to grow business through team development.
WORKSHOP FACILITATOR: TALIB FARUQUI, Expert in Training, Marketing & Sales Pharmaceuticals Business
KEY BENEFITS:
In this program you will be able to:
• Analyze real field programs with their solution
• Architect a productive daily work plan
• Understand the art of building a dream sales team
• Learn the value of coaching in people and business growth
• Understand the methods of business achievements
• Raise the standards of daily field visits, product detailing & weekly/monthly meetings
WHO SHOULD ATTEND?
• First and second line sales management (Field Manager/Regional Managers/Zonal Managers)
• Medical representatives
• Training staff (Training managers / Field Training managers / Assistant training managers)