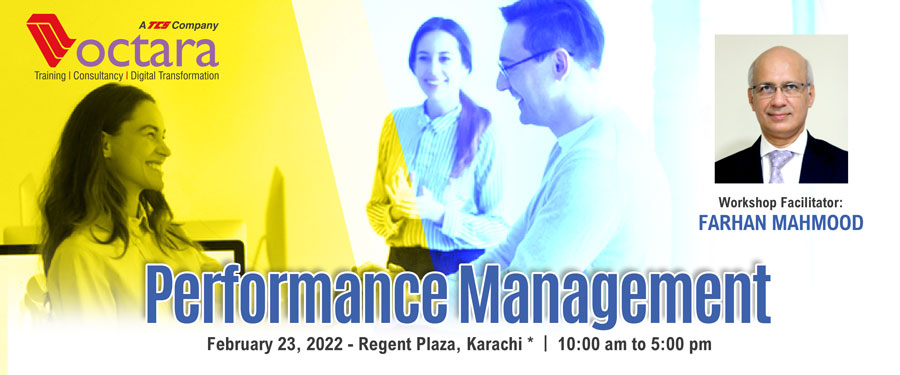 WORKSHOP OVERVIEW:
This workshop takes a quick deep dive into the best practices and Techniques to Get Best out of Employees through a well-articulated approach of Performance Measurements, Productivity, and Outcome from allocated resources.
Handing over the control to each department contributor to achieve Organizational success, emphasizing the importance of Coaching and organizational imperatives for Line Management to ensure improved employee deliverables and performance.
Good Performance Management can positively impact the bottom line, provide a path for successful goal achievement, and increase employee morale and commitment.
WORKSHOP FACILITATOR:FARHAN MAHMOOD, Strategic Human Resource expert with extensive HR Operational & Consulting experience across Industries
KEY LEARNING TAKEAWAYS:
A New way of looking at Performance Measurement & Benchmarks.

Alignment among business functions, as well as organization's strategy.

Effective measurements, Key Result Areas, Metrics, Goals, Performance Indicators and Key Performance Indicators.

Differentiating Job description, Project, Behavioral and Stretch Goals.

Understanding the importance to Evaluate factors such as: How organization meets its Targets, Expenditures, Bottom-line profits, Innovation, Growth, Speed, Cost-efficiency, Results and productivity, Agility, and Adaptability
WHO SHOULD ATTEND?
All Department and Functional Heads and Managers

Human Resource and Organizational Development leaders

Divisional, Regional, Section Heads, HRBP and In-charges for Performance Enhancement.