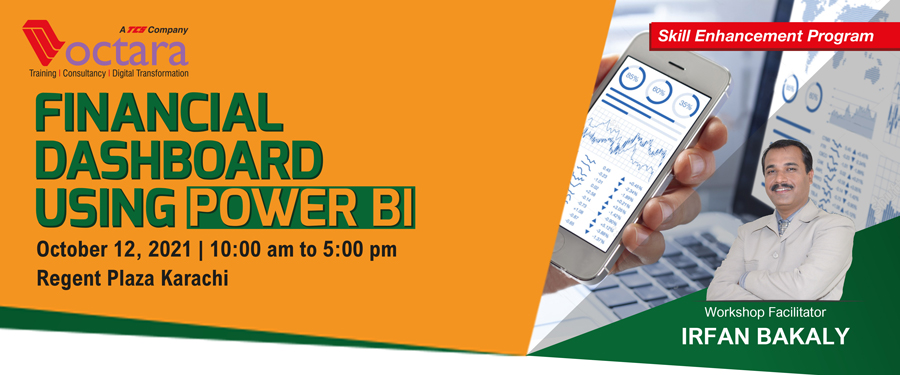 What is a Power BI Dashboard in Financial Operations?
Microsoft Power BI dashboard in financial operations allows you to monitor and track each of your finance-related KPIs or metrics. How does this help? The financial operations dashboard in Power BI allows you to:
Implement better cost and cash management strategies
Track your business expenses and sales revenue
Provide a daily overview of the cash flow in your business and your liquidity status
Track the status of your account payables and account receivables so as to complete all the outstanding payments (due from your clients) and owed payments (to your business vendors and partners)
Achieve the financial goals of your company 
Workshop Facilitator:  Irfan Bakaly – Received MVP Award 2017-2019 in the Excel category
Learning Outcomes:
After completing this course using Power BI, participants will be able to:
Perform Power BI desktop data transformation
Describe Power BI desktop modelling
Create a Power BI desktop visualization
Implement the Power BI service
Describe how to connect to Excel data
Describe how to collaborate with Power BI data
Creating a financial dashboard
Who Should Attend?
Anyone who is looking to create a Financial Dashboard on Microsoft PowerBI Desktop
Data analysts and Excel users hoping to develop advanced data modeling, dashboard design, and business intelligence skills
Anyone looking to pursue a career in data analysis or business intelligence
Delegates will need to bring along a laptop for hands-on activity.