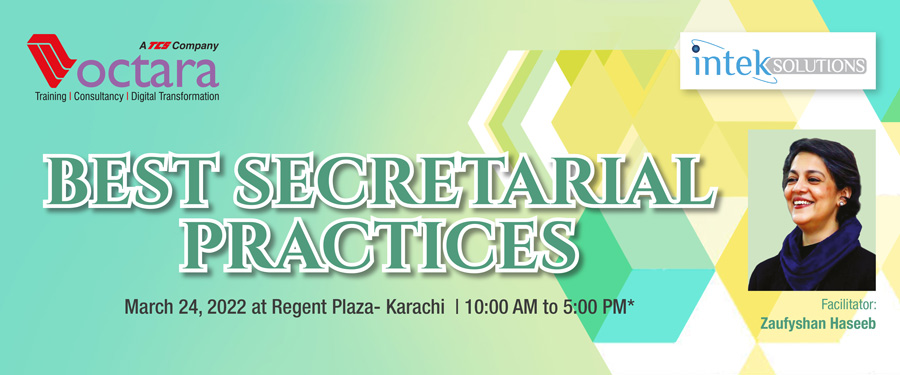 Objectives:
Equip participants with practical tools on handling their administration challenges

Make people aware of their own communication styles and how it affects their relationships with colleagues, juniors and internal/external customers

Helping the participants learn to cope with the stresses on the job

Establish trust between members to maintain a team spirit and open communication

Motivate participants to become more aware of them to improve for the better

Create a wave of motivation in the attendees on a professional as well as personal level
FACILITATOR: Zaufyshan Haseeb,Life Coach, Behavioral Psychologist
Course Overview:
 Intended for secretaries, P.A's and office assistants who, apart from taking a refreshing break would acquire time saving techniques and be extremely motivated to return to their work places. It would act as a refresher to all the organizing skills, which were left behind during the daily fire-fighting activities. Bosses will indeed witness a positive change in skills and attitude and performance of their nominees, upon return from this highly motivational program.
WHO SHOULD ATTEND?
The program is designed for:
Executive secretaries/ Personal assistants

Office manager's assistants/ Office professionals

Receptionist, executive support

Administrative executives
All who want to brush up their organizing skills & acquire new time saving techniques? Even the more experienced executives will indeed benefit from this program.