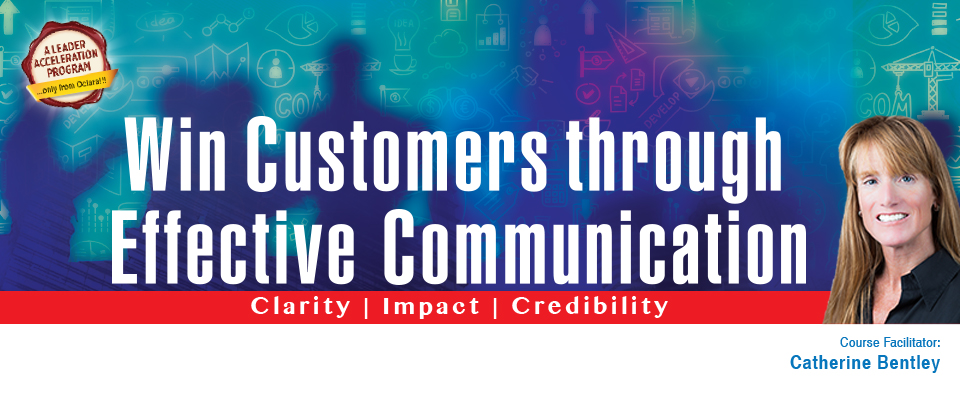 Program Overview:
Communication is the single most important skill anyone needs to master – it has actually been stated that 80% of our success in life is directly linked to our skills in communication. According to research, the development of a greater understanding and application of communication at all levels has a direct correlation with the standard of customer service and levels of performance achieved by the organization. Effective communication creates customer loyalty and can drive a business forward, whilst substandard communication can seriously alienate customers and market standing.
The intensive workshop addresses all aspects of communication with internal and external customer and will equip participants with a versatile toolkit to apply in every customer interaction.
Key Benefits:
Through a blend of discussions, activities, role plays, video reviews and case studies, participants will:
– Recognise the principles of persuasion in customer communication
– Understand the importance of effective communication at every customer touch point
– Identify and be able to increase empathy in customer interaction
– Recognise and be able to eliminate the barriers to customer communication
– Be able to make a strong first impression in every communication type
– Be aware of body language and voice usage in customer service
– Appreciate the Power of Language and Plain English for impactful customer interaction
– Apply useful models for dealing with complaints and dissatisfied customers
– Develop the ability to deal effectively with conflict and difficult situations
– Appreciate the protocols and expectations of communication by social media
– Generate a bank of useful words and phrases for customer communication
Course Facilitator: Catherine Bentley
Course Agenda:
Introduction – Building a Foundation

Forms of Communication

Handling Dissatisfied Customers

Managing Social Media

Customer Feedback for Business Growth

Summary
Who Should Attend?
Professionals who work with internal and external customers and wish to improve their skills to deliver an enhanced customer experience and increase customer loyalty.