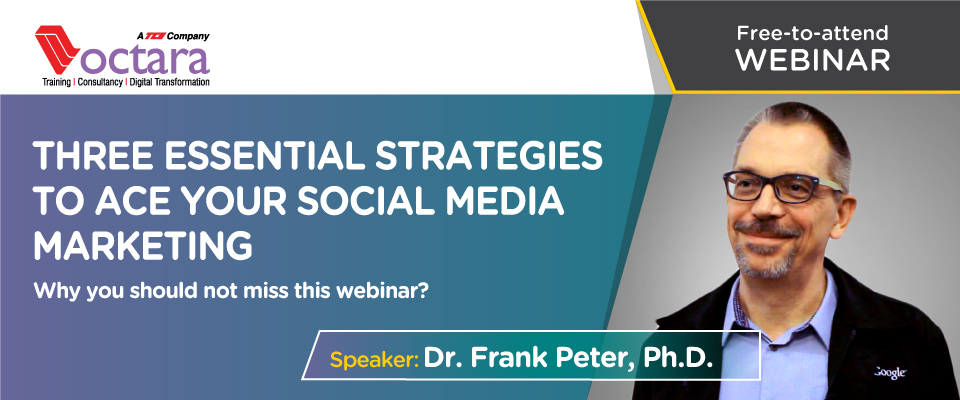 Free-to-Attend Webinar
THREE ESSENTIAL STRATEGIES TO ACE YOUR SOCIAL MEDIA MARKETING
Monday, May 18, 2020 | 2: 00 PM (PST)
Speaker: Dr. Frank Peter, Ph.D.
Why you should not miss this webinar?
The main aim of Social Media Marketing is NOT to bluntly advertise or sell your products & services. Instead, your social media efforts should help in building an emotional connection between you/your brand and your most valuable prospects. Simply posting and hoping for the best is obviously not the way.
This webinar will share with you the three highly targeted strategies that, if used together, will result in building long-term, profitable relationships with your most important clients and customers.
About Speaker:
Dr. Frank Peter, Ph.D., International Expert & Speaker onDigital Marketing & Digital Transformation
Webinar Registration Link:
https://bit.ly/3csA4qZ
For more details, please contact, Muhammad Sarim Atique on +92-345-8949470 | info@octara.com