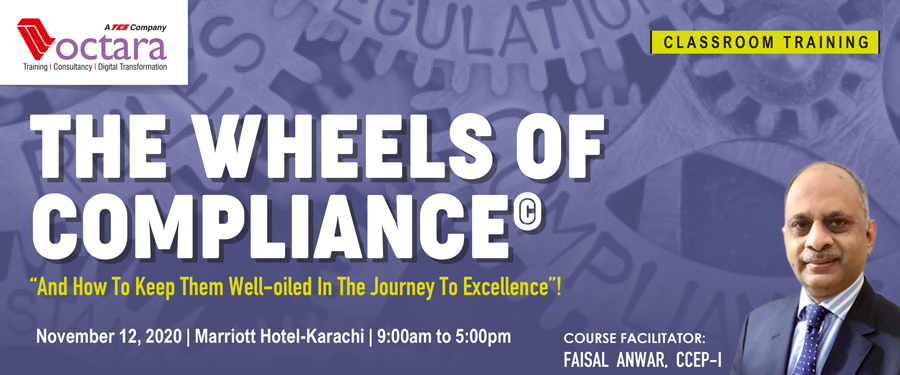 Program Overview:        
"The illiterate of the 21st century will not be those who cannot read and write, but those who cannot learn, unlearn, and relearn." — Alvin Toffler
This program delves into the importance of the Compliance function, the key responsibilities handled by it, its place in the GRC framework, and linkage with Ethics. It also explains the key areas to be covered in an effective ethical compliance program and how to inculcate a robust compliance and ethics culture. Many people misconstrue that Compliance is concerned only with the AML/CFT programs; while these programs are a critical component of any Compliance agenda, there are various other important issues that the organizations of today have to grapple with, e.g., third-party/vendor risk management, information security, fraud risk, reputational risk, conduct risk, organizational culture, etc. The program covers these topics, and more!
In line with the quotation above by Alvin Toffler, the participants should expect to UNLEARN some concepts while gaining NEW knowledge as well as RE-LEARNING of others.
Course Facilitator: Faisal  Anwar,  CCEP-I
Learning Outcomes:
This program will enable the participants to:
Better appreciate the role of Compliance
Weigh the benefits of Compliance versus potential consequences of Non-Compliance
Understand the Lines of Defense Model
Relationship between Business Ethics and Compliance
Risk management of third-party/vendor relationships
Become aware of the various elements of fraud.
Contribute towards strengthening the compliance culture.
Acquire understanding of ethical issues involved in various activities of the organization.
Gain some practice in resolving ethical dilemmas
Hopefully, to have some fun as well, while learning from each other!
Who is it for?
Professionals from Compliance, HR, Risk, Legal, Procurement, Operations, Internal Control, Finance, Audit. Also, relationship managers and product managers. Although, the program is primarily for bankers, participants from other industries may also benefit from attending this course. Additionally, Board Members who want to learn about compliance and business ethics could benefit.