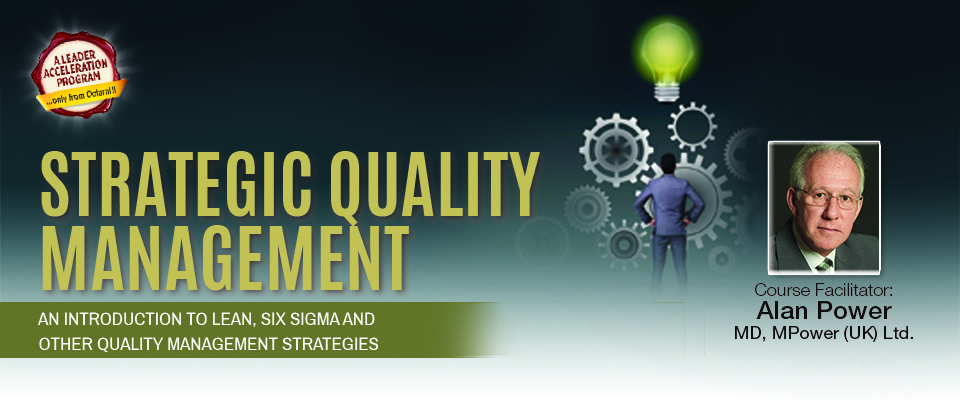 Course Overview:
A Quality Management business improvement program has the potential to deliver huge improvements to the efficiency and effectiveness of your organisation and will continue to deliver improvements on a continuing basis in the future. But, to achieve this you must look at business improvement as a strategic initiative not as a short-term fix.
Strategic Quality Management is a 2-day program of focused and practical training that will deepen your understanding of how you can help transform your organisation in order to achieve significant cost savings while, at the same time, delivering a vastly improved service to your customers or clients.
Key Benefits
By the end of the program delegates will be able to:
Present a business case for pursuing a quality strategy;
Describe the Toyota Production System, list the principle of Lean and outline an approach to implementing a Lean strategy;
Define Six Sigma, describe the DMAIC project methodology and list the steps to be taken to implement a Six Sigma improvement strategy;
Explain how to implement a quality management strategy in an organisation from developing a vision, mission and values through to choosing the strategy that best fits your business;
Demonstrate an ability to use a range of improvement tools and techniques.
Course Facilitator: Alan Power
Who Should Attend:
All directors and managers in all sectors of the economy who are considering the options available to launch a business improvement strategy; quality managers and business improvement professionals and those wish in go to pursue a career in business improvement.