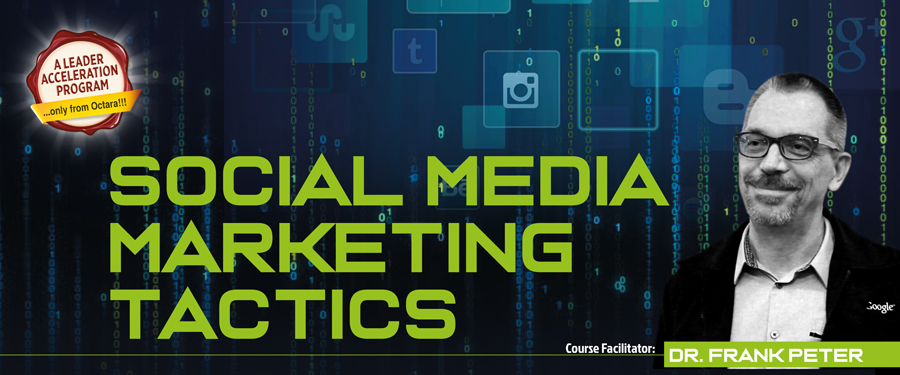 Course Overview:
Social media and inbound marketing continues to become an increasingly important avenue for your businesses to get found by and to engage with potential customers on the web. In this hands-on workshop, we focus on the most important avenues: Social Networks, Blogs and Online Videos.
Today's customers increasingly ignore Spam email, TV ads and printed ads in newspapers and magazines. Instead, they visit Google and social networks for answers to their questions. The challenge for you is: will you be there to answer it, or will your competitor take the lead (and the customer)?
The main aim of Social Media Marketing is not to bluntly advertise or sell your products & services, but to build online relationships with your followers and fans. Once your company has achieved an authoritative reputation and credibility, your fans will tell others how good you are without you having to do it yourself.
Key Benefits:
Learn to establish a clear Social Media Marketing Strategy

Learn to make content writing more effective and how to build on its success.

Learn to look beyond 'Likes" and 'Comments' to increase social ROI

Learn to analyze your social media marketing data for continuous improvement
Course Facilitator:Dr. Frank Peter, PhD
Who Should Attend:
Marketing Managers

Communications Specialists

PR Executives, Managers and Consultants

Anyone interested in learning how to make sure social media works for their organization