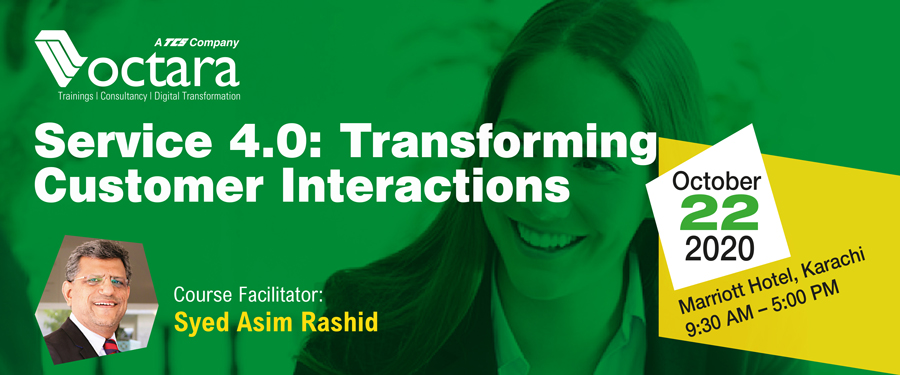 Course Overview:
When it comes to making a purchase, 64% of people find customer experience more important than price. After having a positive experience with a company, 77% of customers would recommend it to a friend. Feeling unappreciated is the No. 1 reason customers switch away from products and services. As a group, Millennials are willing to spend the most – 21% additional – for great customer care.
Old retail adage: Customers remember the service a lot longer than they remember the price.
In today's markets, competition is no longer on price. It is about creating customer experience (CX).
In this 1-day workshop, participants will develop a clear strategy, supporting action plan, and practical tools to implement a Customer-Centric Service Program. Participants will also learn how to optimize resources, processes and structures to meet customer needs.
Course Facilitator: Syed Asim Rashid
Key Benefits
Learn future trends in customer service
Understand the customer; empathize
Design customer-centric service delivery models
Develop service strategy; leverage service as a competitive advantage
Create customer experience (CX)
Identify gaps in organizational talent; build organizational service capability and capacity
Who Should Attend:
Customer facing employees
High potential professionals
Front Line Managers
Supervisors
Team Leaders
Emerging Managers
Executive Officers
Sales Managers
Marketing Managers
Customer Service Managers