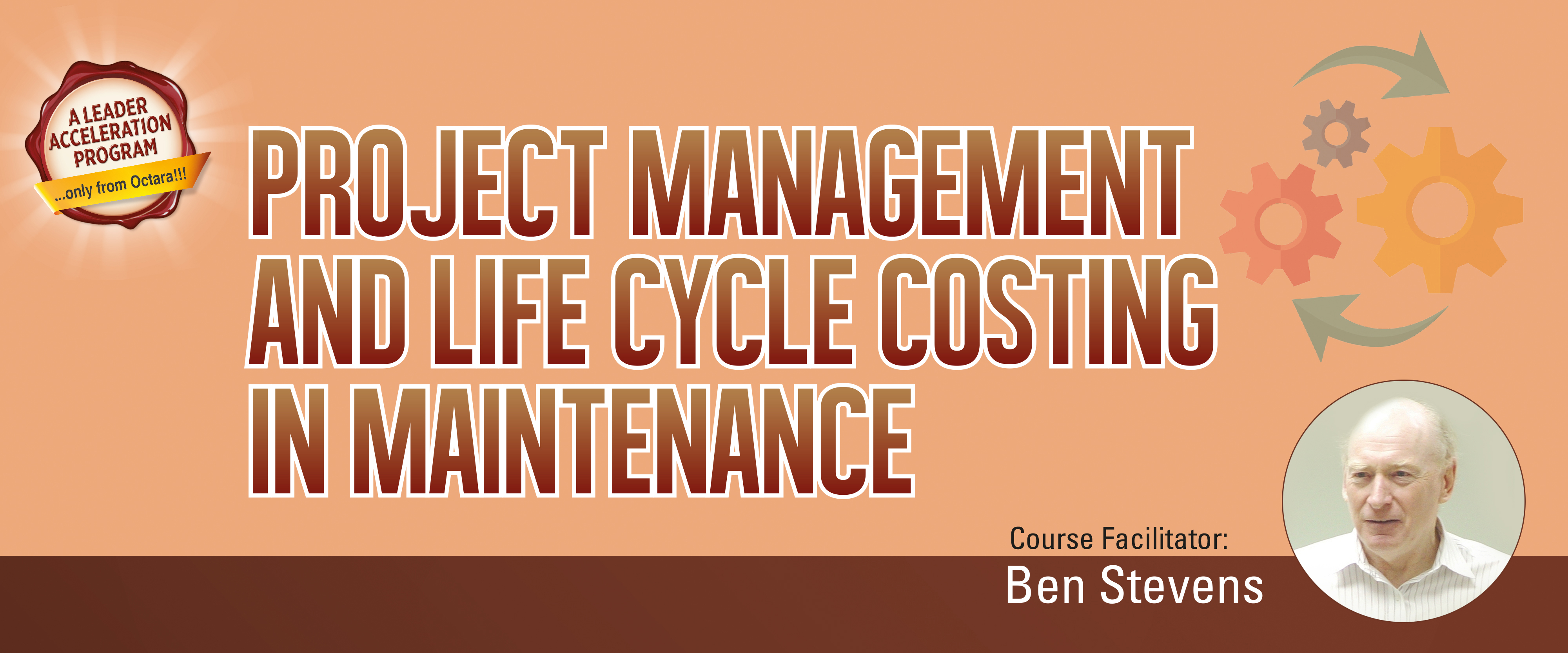 Course Overview:
Project Management and Life Cycle Costing are two of the specialist knowledge areas that have rapidly become essential cornerstones of the Maintenance and Reliability toolkit. Much of the maintenance work in recent years has become project oriented – upgrades, asset component repairs and replacements, shutdowns for example. And managing the whole life cost is an essential ingredient of the approval process as well as the measurement of success.
This two-day course highlights the essential elements of both subjects in a compact and focused training program. In the Project Management module of the program, the concentration is on live project examples taken from the course leader's experience in Maintenance. The Life Cycle Costing module will of necessity touch on the procurement and operations steps, but the primary attention will be on those elements of LCM in which the Maintenance role is key – such as design and specification, installation and maintenance, decommissioning and removal.
The emphasis throughout will be on acquiring a capability that can be readily adapted to the practical work environment. Attendees will be able to decide whether to implement the concepts and ideas learned, or whether a longer training program is required to practice the methods before implementation.
Course Facilitator:Ben Stevens
Who Should Attend:
This program is designed to benefit all senior levels of maintenance personnel, especially those involved in the managing, planning and execution of projects – large and small. Specifically – Superintendents, Managers, Supervisors, Engineers, and Senior Technicians in Operations, Maintenance, Reliability and Physical Asset Management.
Learning Objectives
Knowledge transfer about two increasingly important asset management techniques
Discussions focused around the customer's own work environment
Highlights of practical techniques that can be applied in the workplace
Foundation and framework for deciding on detailed practice-based training
Learnings based on practical examples Course Leader experienced in Reliability, Asset Management and Finance – has delivered hundreds of successful training programs around the world