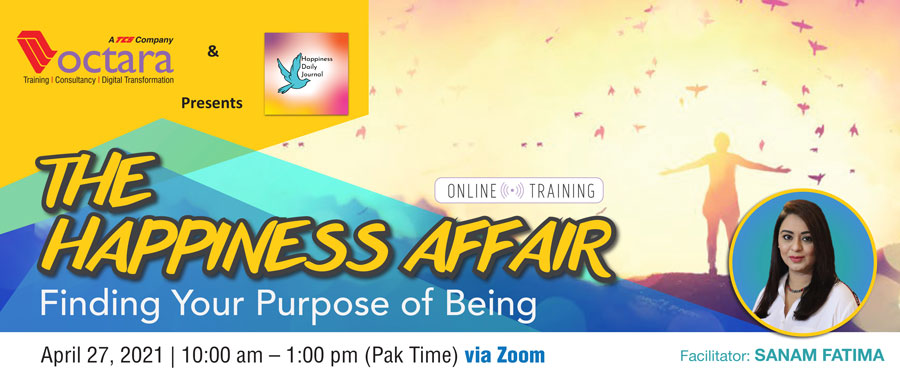 Workshop Overview:
Let us make the World a Happy Place to live for everyone. We live in a fast-paced setting with a constant struggle to have more in life which does not give us opportunity to pause and think about our everyday activities, feelings and emotions. There are ways to foster happiness at workplace, for personal relationships and in young children which are required to adopt and practice on regular basis.
This three-hour online training will deep dive into the positive psychology, exploring the research-backed ways for a meaningful and happy life. The Happiness practices will offer participants to learn embedding habits in their daily routine which will boost happiness to enjoy a content life.
Learning Outcomes: 
Upon completion of this training, attendees will be able to comprehend the
Happiness, its origin and importance
Misconceptions about always on happiness mode
Role of Social Behaviors for Happiness
Cooperation, Forgiveness & Reconciliation
Personal power to see the Future Self
Cultivating positive attitude at workplace
Disciplining the mindset and thought process
Strengthening the Psychological Immune System 
Facilitator: Sanam Fatima -Certified 'Happiness' Ambassador from University of California, USA
Who Should Attend?
Anyone who is interested to
Learn to foster positive habits at workplace to boost engagement and collaboration
Find a purpose of their being for lasting joy in life
Strengthen relationships with kindness and compassion
Happiness is a Birthright and is for Everyone!
To register, please click here: https://bit.ly/2QhP8RO