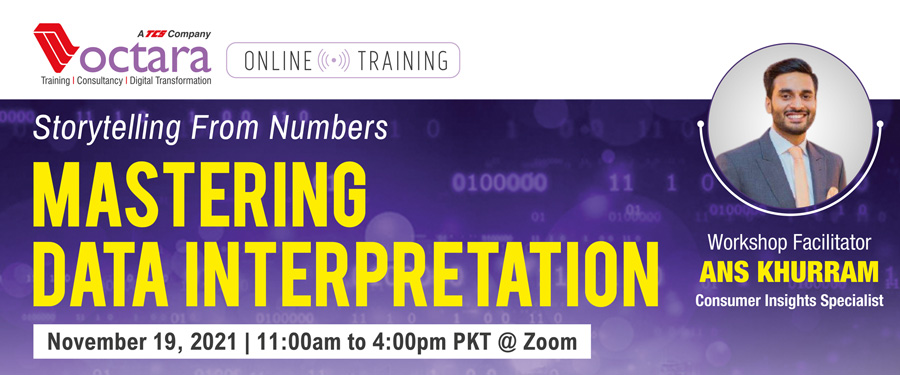 Program Overview:
The disruption caused by the 4th Industrial Revolution has created access to unprecedented amounts of data- leading to most decisions being made on the basis of numbers. In order to ensure data driven strategies are robust, it is critical to be able to interpret numbers in the right context.
In this session we will aid you in speaking the language of data more fluently by helping you understand what you are measuring and its limitations. Moreover, you will understand how to avoid being overwhelmed by multiple sources of data and to build a coherent narrative out of numbers.
Key Takeaways:
Become fluent in the language of Data: learn how to apply context to KPIs

Tips & tricks on how to measure your goals

Gauge what analysis applies to which business question

Rationalize multiple sources of data to identify trends and build narratives

Understand the limitations of statistics while measuring behaviors
Workshop Facilitator:
ANS KHURRAM, Consumer Insights Specialist
Click Here to Register:https://bit.ly/3ApmGzz
Who Should Attend?
This workshop is aimed for professionals of all levels whole average numbers to create data driven decisions. You maybe a product designer, marketer, salesperson, finance executive, or work in HR, this workshop is for you if you have to work with numbers on a daily basis.