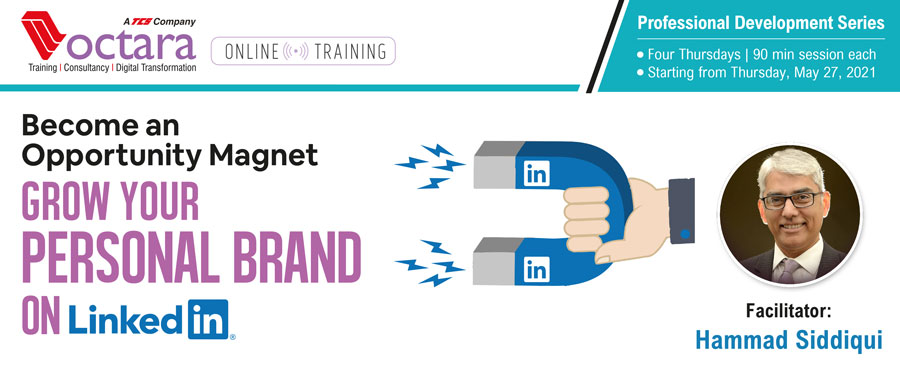 Overview:
LinkedIn is the best networking platform for professionals. The platform has grown from around million users in 2016, to over 800 million users in 2021. According to various surveys, over 80% users expect LinkedIn to help them in networking and job search.
However, only about 5% or so understand how LinkedIn works, as a result over 95% LinkedIn users do not achieve their goals. As the global job market has become more challenging, LinkedIn has emerged as the largest platform with over 24 million jobs available on this platform.
The course will set you on a journey to improve, enhance and optimize your LinkedIn Profile. You will learn to strategically achieve your single or multi-purpose goals from Job Searching, Networking, Finding the right recruiter/employee, Learning and Development, Marketing or becoming an Influencer.
Facilitator: Hammad Siddiqui, Founder LinkedIn Impact, Expert in LinkedIn Content Strategy & Curation
To register, please click here: https://bit.ly/3gHVNQE
You Will Learn To:
Create a great LinkedIn profile
Brand your profile on LinkedIn
Create engaging and powerful content on LinkedIn
Target network building
Find job opportunities
Become a LinkedIn influencer
Who Should Attend?
This intense training program is designed for mid-career, senior executives and business owners.