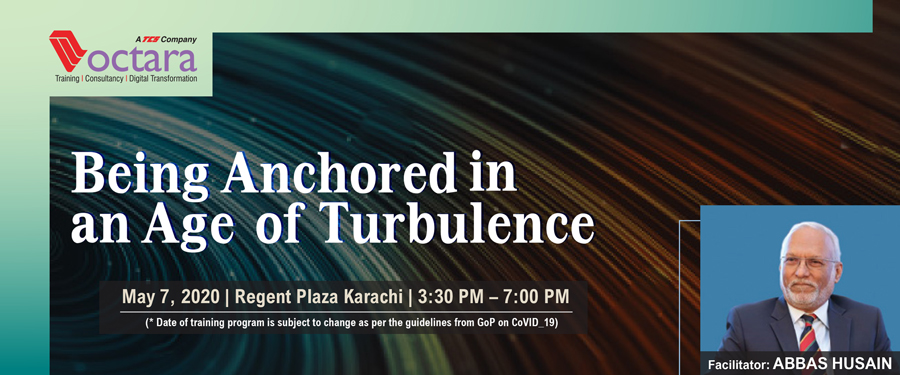 Program Overview:
 This  4-hours online training will reflect on a profound question: what are the perennial truths that matter?
 Let us explore our inward selves with tools and ideas we don't often get a chance to do, with open hearts and minds.  This session will offer the participants a set of unique tools and mindset changing ideas about how to navigate daily living in an age of over-stimulation.
Learning Outcomes:
From this session each participant will leave with an action plan regarding the most pressing issues demanding his/her attention today: time, money and the media.
Course Facilitator:  ABBAS HUSAIN
Abbas Husain directs the Teachers Development Centre (TDC) since 1997.

MA (English) from University of Karachi, and an M. Ed (TESOL) from University of Manchester

Received professional training from Universities of Toronto, Pittsburgh, Louisville and Chicago

Reached 65,000 teachers in a variety of training sites and settings all over Pakistan

Conducted trainings in Oman, UAE, Afghanistan, Tajikistan and India

In February 2020, he received Lifetime Achievement Award from Millennium Institute of Professional Development Islamabad on his dedicated work in teaching excellence

He believes that the youth of Pakistan with vision, guidance and purpose will lift it out of the present morass it is in for a future worth living in.
 Who Should Attend:
 Participants who are in their 30s' and above; in mid-level and senior managerial positions, who are responsible to oversee a number of staff in their organizations.
To register, please click here: https://bit.ly/3gRCmm6