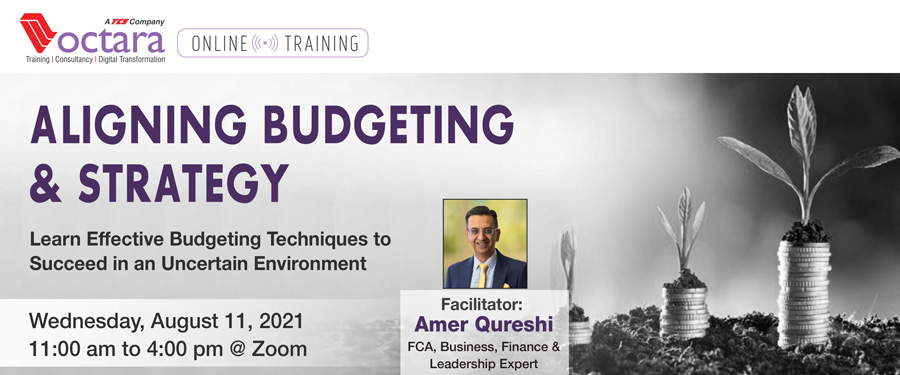 Highlights of the Workshop:
Understand core concepts and frameworks that contribute to strategy development
Translate the company's mission and business strategy into a comprehensive set of performance targets and measures
Examine why strategic plans need to be underlined by realistic budgets
Deal in a proactive manner when actual cost/revenue differ from planned values
Understand relevant financial data and learn how it is collated Differentiate between traditional and contemporary budgeting tools and understand why traditional budgeting fails
Analyze, understand and communicate business strategy
Develop skills to lead your organizations with strategic insight and financial discipline
Workshop Facilitator:  Amer Qureshi, FCA – Business, Finance and Leadership Expert
Click Here to Register: https://bit.ly/3pXfiqT
Who Should Attend?
CFOs and Senior Vice Presidents of Finance.
Finance executives who participate in the strategy process in their fi­rms and/or are responsible for planning and accounting systems for budgeting process in the organization.
Business executives moving from a functional position to a general management position.
Senior business executives of medium and large enterprises.
In order to effectively train people in Accounting, Finance and Strategic Management, what is needed is not just theoretical knowledge but a wealth of practical and hands on experience gained over many years of professional experience.