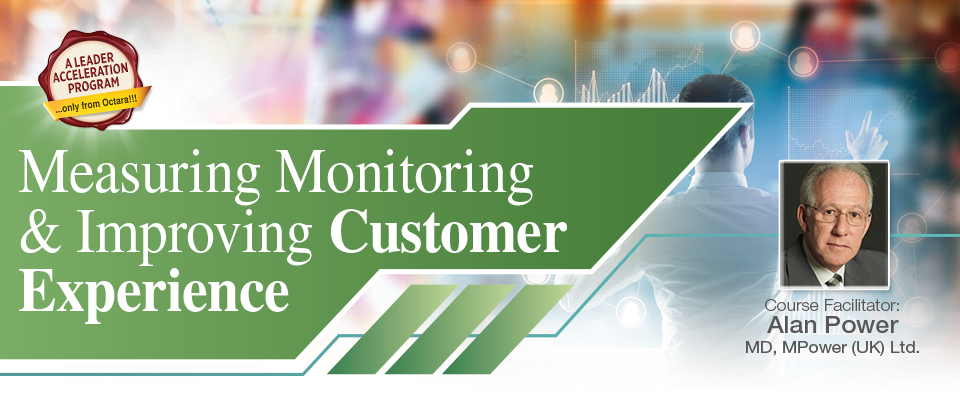 Course Overview:
People demand quality, the service delivered, like the product purchased, must conform to the requirement of the customer. But the problem of delivering quality remains, as different customers have different expectations and this suggests that every service delivered could be unique! Measuring service is therefore a complex process but, fundamentally, at the point of consumption it has two prime dimensions: one, the expectation of the service to be delivered and two, the experience of the service once delivered. This course features discussions, case studies and exercises to improve delegates' understanding of customer experience, measuring and monitoring customer expectations, designing effective questionnaires and other tools to help them stay ahead of their competition.
Key Benefits
By the end of the program delegates will be able to:
Explain how to develop customer-centric culture based on a comprehensive understanding of customer expectations

Describe an approach for influencing and positioning customer expectations

Demonstrate an ability to analyse the gap between customer expectations and customer experience

Outline a strategy for closing the gaps between customer expectations and customer experience

Explain how to motivate employees to deliver superior customer service

Outline a strategy for obtaining regular customer feedback
Course Facilitator: Alan Power
Who Should Attend:
This course is designed for you if you work in customer services, customer relations, marketing, sales, service quality, client relations, collections, operations, complaints handling and customer support roles in all sectors of the economy, including: manufacturing, finance, health, retail, government  departments, etc.