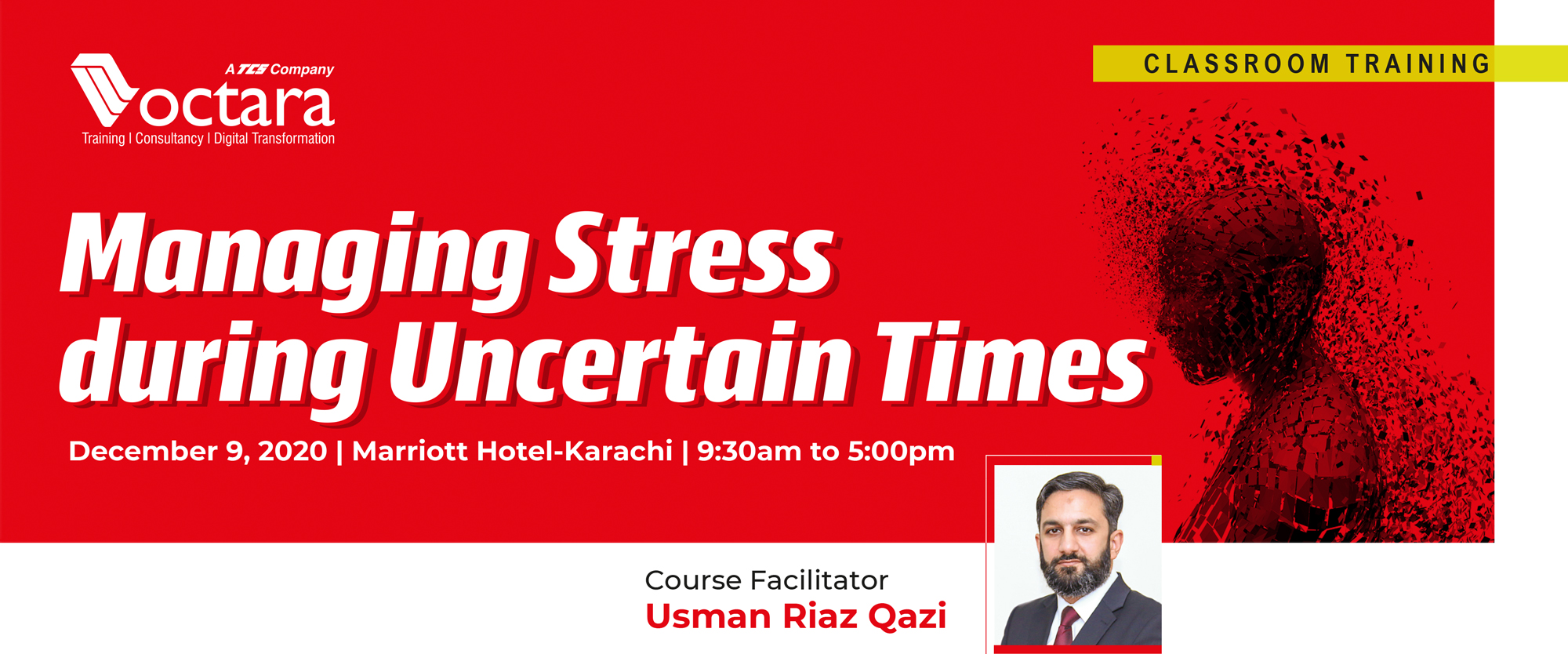 Course Overview:
This one-day training program will cover the causes of stress and stress management difficulties and offers specific and practical solutions. By managing stress effectively, participants will be able to make a greater contribution not only to their organization's goals but it will also help them to manage stress in their personal life too– they will be more effective at work but will still be able to achieve a sensible work / life balance.
Key Benefits:
By attending this program, Participants will:
Have a clear understanding of stress and what causes it

Learn highly effective personal strategies, plans and techniques to deal with stress effectively

Gain a clearer and better picture of their priorities, both in work and in personal/social life

Learn how to link their short, medium and long-term goals

Make better use of their time by making fewer lists but doing more of the things on them!
Course Facilitator: Usman Riaz Qazi
Who Should Attend?
Managers

Supervisors

Team Leaders

Team Member

Anyone who wants to reduce stress in their lives