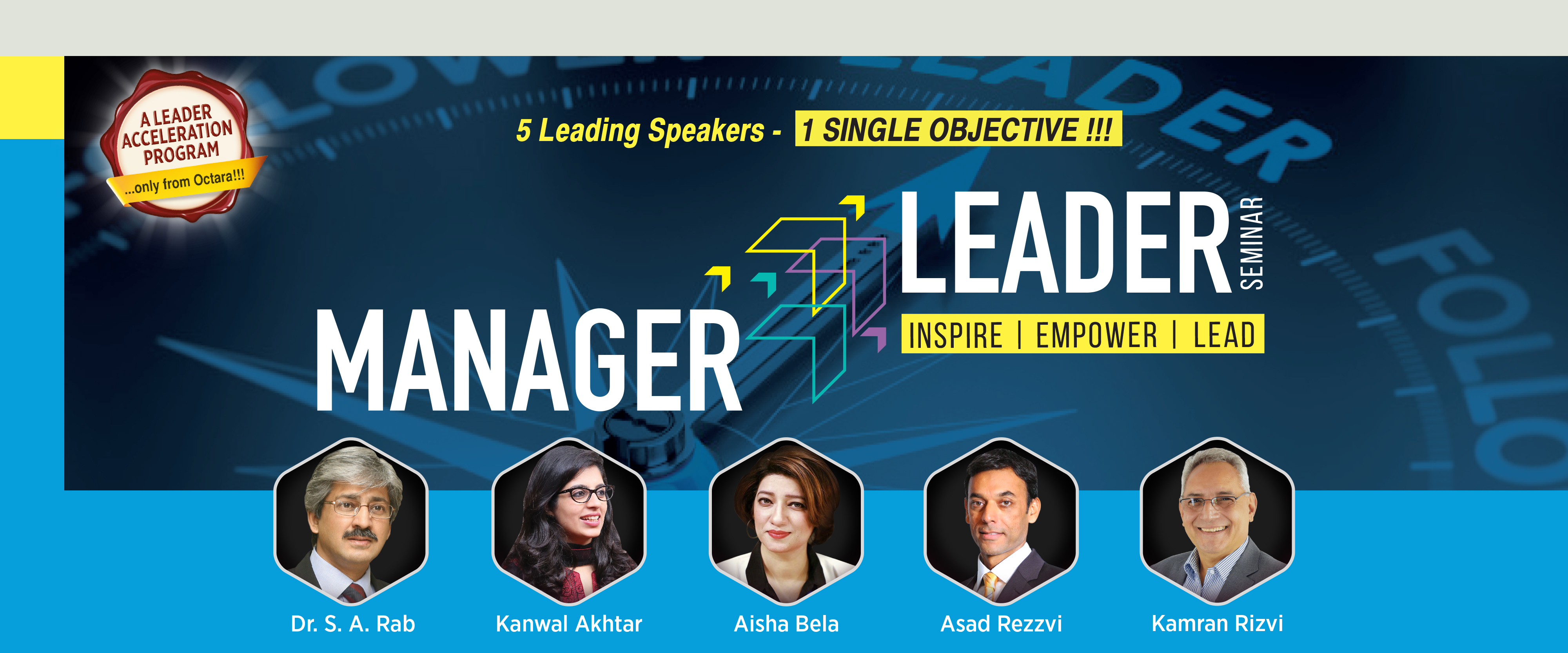 Program Overview:
The big challenge for supervisors and managers is not so much in technical or management skills, but in the greater need for balancing managerial as well as leadership role at all levels of the organization. There is confusion, especially among new supervisors and managers, over their role as when to manage and when to lead. This one day engaging seminar discovers the transition from Manager to Leader and demonstrates the differences by removing confusion over these roles.
Multiple Speakers: Dr. S. A. Rab, Kamran Rizvi, Kanwal Akhtar, Aisha Bela and Asad Rezzvi
Learning Outcomes:
Attend this high energy fast track program and be enabled to:
IDENTIFY and use key behaviors necessary to become a leader

UNDERSTAND the role of a leader in internal and external relationships and the importance of personal and organizational communication

MOVE from management to leadership using behavioral skills

BUILD a team based on leadership effectiveness

COACH develop and motivate your team

DELIVER superior results through effective delegation

BECOME more personally effective as a manager leader
Who Should Attend?
Front Line Managers

Supervisors

Team Leaders

Emerging Managers

Executive Officers

New & Prospective Managers and all high potential mid care professionals expected to advance to Leadership positions