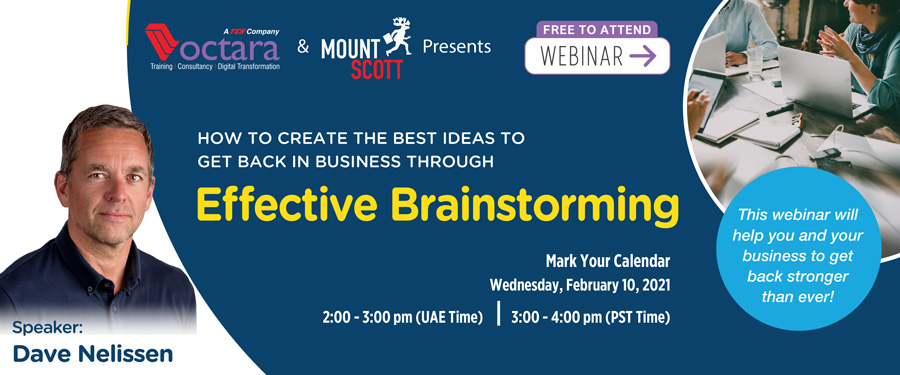 This webinar will help you and your business to get back stronger than ever!
Key Takeaways:
How can you benefit from the Covid crisis?
As a company, as a business leader, as an individual
Why is Covid an opportunity for effective innovation?
Creativity for you and your company in times of crisis 
New ways of working thanks to COVID…
Never waste a good crisis: re-invent your business and yourself! 
A positive mindset to face the challenges ahead
Concrete tools to create and select the right ideas to seize new opportunities