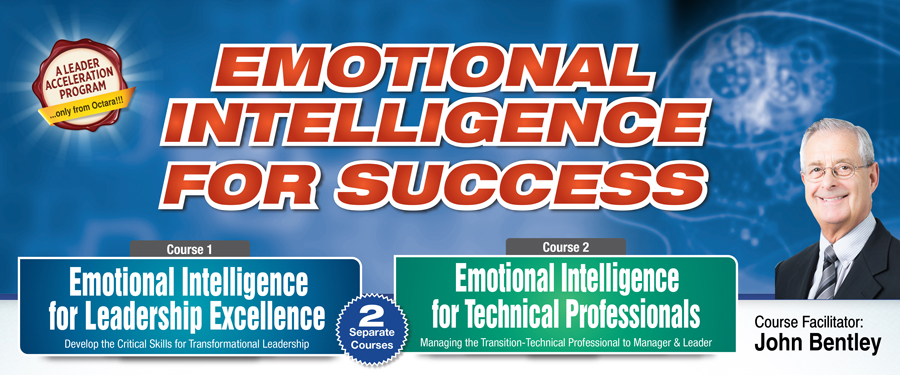 Overview:
(Course -1)EMOTIONAL INTELLIGENCE FOR LEADERSHIP EXCELLENCE -November 26, 2018 – KHI| November 29, 2018 – LHE
Most managers have high levels of expertise on the technical side of their work, but significantly fewer have substantial training in the human side of the job – that is, dealing with people. This becomes vital when we consider that 80 – 85% of decisions are based on emotions.
This stimulating workshop provides insights into the power of Emotional Intelligence and the tools which are essential for transforming managers into true leaders. The major focus is on the vital drivers of performance, balancing the operational and the people side and the outcomes required to move themselves, teams and organizations forward.
Who Should Attend:
Leaders at all levels – experienced, as well as new managers
High Value Individual Contributors and Team Members who recognize the importance of people skills for outstanding performance
(Course -2)EMOTIONAL INTELLIGENCE FOR TECHNICAL PROFESSIONALS -November 27, 2018 – KHI | November 30, 2018 LHE
Overview:
Having a strong technical background is considered a huge advantage when hiring professionals. Technical training and discipline give superior analytic and quantitative skills which almost every business demands these days. However, one major element that goes missing during the career pathway of a technical professional is the skill to handle people. This workshop is designed to train qualified engineers and technical professionals who are either poised to enter the management field or are already shifting into this area of managing and leading people. 
Who should Attend:
This course meets the needs of those with a specialist skill who are now responsible for managing the work of others. It caters to professionals in fields of finance, law, engineering, research, science, IT and other technical services
Course Facilitators:John Bentley