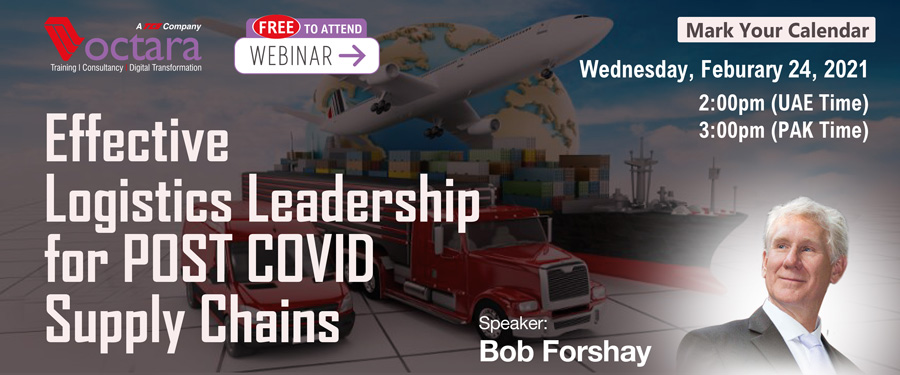 Overview
Supply Chain Management around the world, and Logistics specifically has seen dramatic changes, challenges and new uncertainty during this past year of COVID 19.  This webinar will highlight key elements to focus on for the recent times, rethinking strategies the coming months, enabling better leadership and risk management.
Speaker:  Bob Forshay
Zoom Registration Link: http://bit.ly/38D7Om2
Key Takeaways
What can we learn now from how the world-wide economies have been impacted?
How are supply chains changing now as a result?
What does on-going recovery look like?
What can/should we do differently from the past?
What strategies must we adjust?
What tools are available to aid us in Logistics and Supply Chain Management?
Different focus points to better align each level of the business need to be adjusted;

Strategy Design and Strategy Delivery must be linked
Balanced Score Card is ever more important
Cross-Functional KPIs over Silo management
Operational Metrics that are aligned
Video Message from Bob Forshay
Who Should Attend
All levels of Logistics and Supply Chain business leaders, managers, Sales, Marketing, Financial Managers, Operations Managers Transportation, Distribution Network and Demand Managers, Risk Managers.