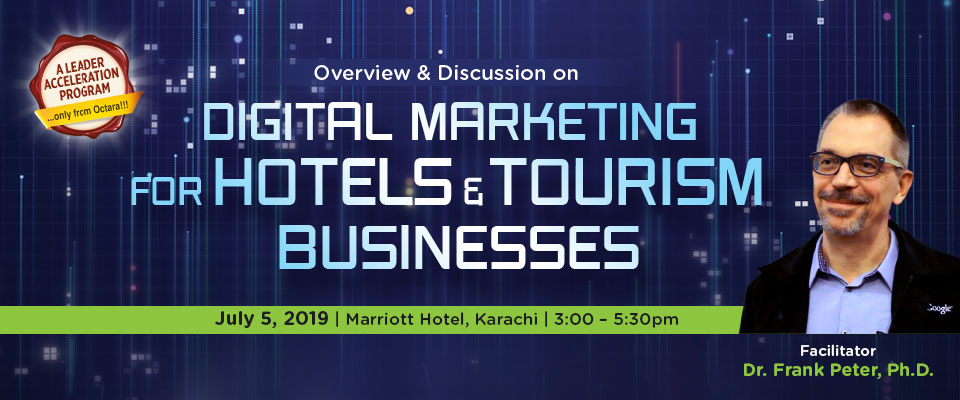 Discussion and Overview:
Digital Marketing in the competitive Hotel & Tourism industry includes everything from online advertising via Google Search Ads and Google Display Ads, Social Media Marketing (including Influencer Marketing), eMail Marketing etc. as well as measuring how well these initiatives actually work for the bottom line through Web Analytics.
 The Digital Marketing for Hotels and Tourism Businesses focuses on the most critical aspects of today's rapidly shifting online marketplace and has been specifically developed and aimed at improving Sales and Marketing in the hotel & tourism industry. This 2-hour discussion will help the participants to learn how to make the best use of existing online marketing tools in order to reduce dependency on OTAs (Online Travel Agencies), and to drive improved online revenue to their hotel or tourism business.
Course Facilitator: Frank Peter, Ph.D.
Discussion Point:
Digital Marketing Strategies & Tactics for Hotels & Tourism

Web Analytics

Content Marketing

Email Marketing

Social Media Marketing

Pay Per Click Advertising