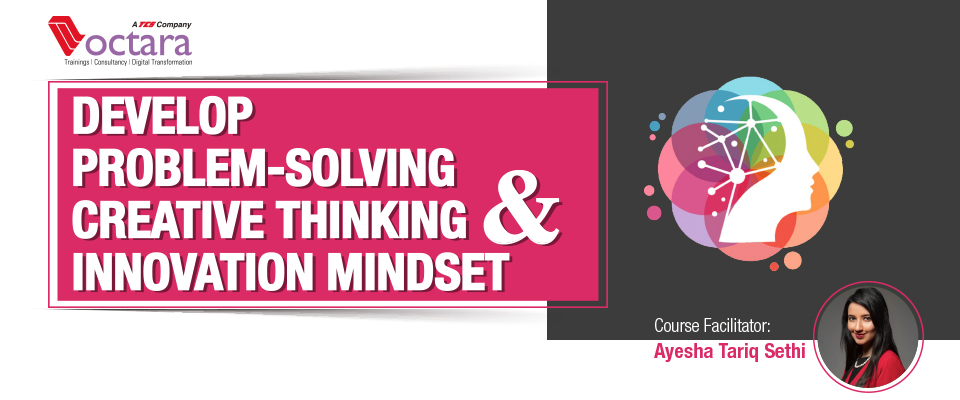 Program Overview:
Creativity is a key driver of business strategy and problem solving. Our ability to process information, ideas, and experiences in unique ways to address business challenges determines how quickly an organization innovates to adapt to dynamic market conditions. However, as we acquire more skills and knowledge in our ­field,we are more likely to become complacent and get stuck in conventional mental routines until repetition becomes the norm and we lose the natural brain muscles to innovate. It's important to keep the creative juices ?owing by internalizing definite strategies that fuel the mind to make new associations. Original thinking is key to business innovation and personal power.
This one day experiential learning workshop is designed to take the participants in to a deep dive to explore the drivers of creative thought process and the tools that can be applied to address business challenges in unique ways.
Highlights of the Workshop:
Understanding the origin of the creative spirit: Lessons from history
Mental agility: What is meant to be mentally agile
Creative mind and the subconscious: tapping into universal creative energy
Strategies for enhancing creative intelligence: Action items for everyday practice

Barriers to the creative mind and how to avoid them
Key Benefits:
CREATE awareness of strategies used by creative masters for problem-solving and discovering out-of-the-box perspectives
UNDERSTAND the challenges and traps of thinking habits that slow down the creative process and prevent thinking beyond conventional paradigms
LEARN practical frameworks and tools that can be used by participants to organize ideas and structure the thinking process
APPLY creative thinking methodologies to drive innovation.
Course Facilitator: Ayesha Sethi
Who Should Attend:
Mid to senior level professionals who are engaged in designing, improvising,and implementing value creation

Team leaders responsible for connecting divergent ideas or knowledge of business processes to develop strategies for business development