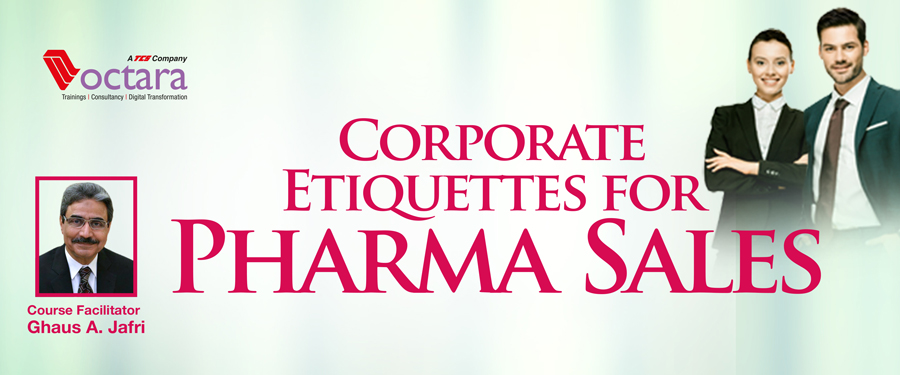 Course Overview:
Salesmanship is showman ship, you are treated as you are perceived by the people.
Etiquettes, Mannerism and Dressing, has a significant impact in sales profession. KNOW what to do and HOW to do it with grace and style to maintain the competitive edge! Good manners facilitate open communication, problem solving and enhance trust and respect. This program is developed keeping in view our rich professional heritage in mind.
This intervention will help you feel more comfortable with your customers without being conscious or nervous, promote a healthy relationship. Shaping strong positive IMPACT can occupy so much mind space that you become the top of mind recall for your customer,which is the ultimate target of a Salesperson..
Key Learning:
Dress to Impress – Awareness about significance of appropriate Business Attire
Behaviors to be exhibited to earn respect amongst peers and seniors
Maintaining good working relationship in all state of affairs
Dining with Style and Grace
Understand the Importance of Body Language
Course Facilitator: Ghaus A. Jafri
Who Should Attend:
Manager and Executives in Customer Facing roles

Sales Representatives & Marketing Professionals

Key Account Managers
Newly appointed Managers/AMs/DMs