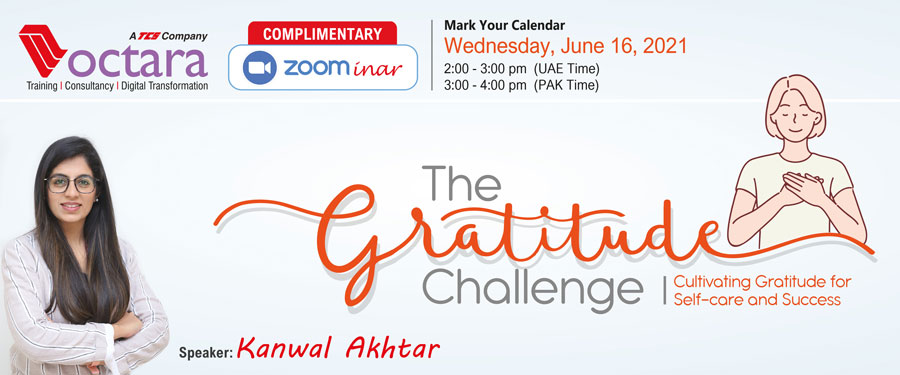 Overview:
Let's face it: the times are tough. Being grateful and expressing gratitude on a daily basis seems like a daunting task. However, it is actually the need of the hour and something which is a great strategy for moving ahead in such turbulent times.
Gratitude, when practiced and expressed as a habit for a longer time period, leaves positive, long lasting effects on one's perspective on life, mental health and thinking process. It also plays a significant role in organizational success, enabling it to become stronger, and allows employees to develop healthier coping mechanisms.
This one hour webinar will focus on how to cultivate gratitude and self-compassion on an individual and an organizational level.
Key Takeaways:
Understanding gratitude and its importance in today's world
How gratitude changes you and your brain
Gratitude and its numerous benefits
How to practice gratitude – for yourself and for others
Nurturing a grateful organizational culture – key strategies
Speaker: Kanwal Akhtar
Zoom Registration, click here: https://bit.ly/33U2yXZ
Who Should Attend?
Managers who want to bring a shift in organizational attitudes and thinking patterns
Professionals working in high pressure jobs and roles
Anyone who wishes to develop a positive mindset