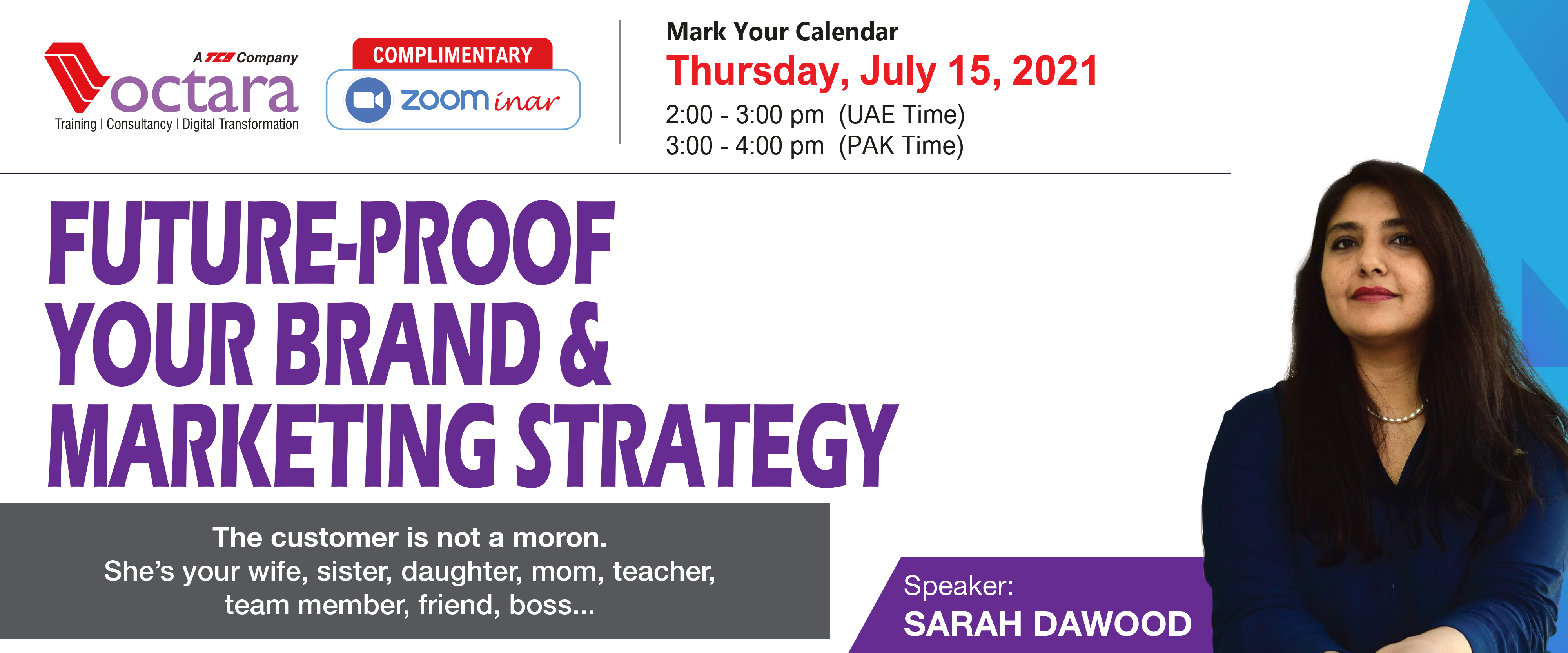 The customer is not a moron.She's your wife, sister, daughter, mom,
teacher, team member, friend, boss…
OVERVIEW:
Sarah Dawood talks about the importance and benefits of having and retaining women in the Marcomms function. With nearly 50% of Pakistan's population being female, it makes good business sense!
Diversify your portfolio to support Diversity & Inclusion, and empower women.
Use a diverse team to build understanding of consumer choice process.
Work inside-out strategically, let your brand intentionally embed Diversity, be the consumers first choice, win loyalty.
SPEAKER: Sarah Dawood, Head of Corporate Brand at TPL Insurance
Zoom Registration, click here: https://bit.ly/3zUELG2
KEY TAKEAWAYS:
The webinar will explore ways to:
Remove barriers to essential changes
Retain talent, especially women in the team
Equip your team with diversity and sensitivity trainings
Build high performance teams
Measure the impact of a high performing diverse team
WHO SHOULD ATTEND?
Professionals from Marketing, Communications, or related functions
Students/Professionals who want to deepen understanding of how Diversity impacts a brand and business
Team Leaders, anyone working cross-functionally, or with direct reports