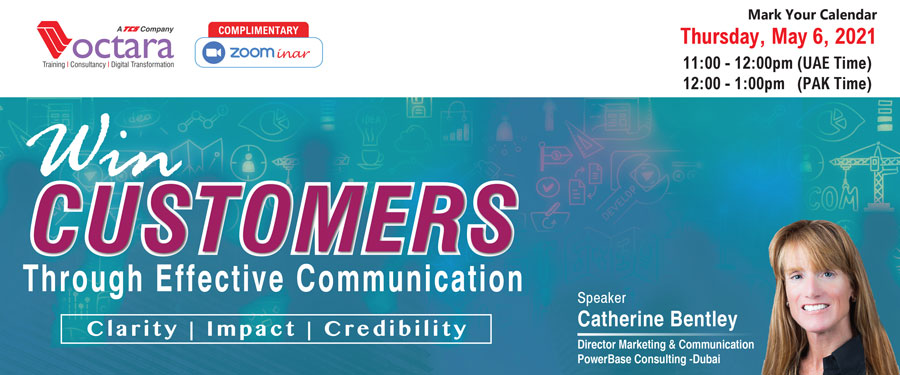 Overview :
Effective communication creates customer engagement and loyalty and this drives a business forward; substandard communication, on the other hand, can seriously alienate customers and degrade market standing. COVID-19 has changed the business environment and the way we communicate internally and externally and we need to bridge any real or perceived communication gaps that this may present.
This 1-hour webinar features a simple but comprehensive model to apply to communication with all internal and external customers to persuade, influence and foster sustainable relationships.
Speaker:  Catherine Bentley -Director Marketing & Communication, Power Base Consulting – Dubai
Key Takeaways:
In this webinar participants will
Recognize the principles of persuasion in all business communication touch-points with customers
Identify common communication roadblocks in customer engagement
Appreciate and be able to apply the HEART model for effective communication in customer service
Evaluate their own strengths & development areas
Increase overall confidence in communication skills
Who should attend?
Professionals working in organizational functions such as Customer Services, Sales, Marketing and HR
Individuals required to communicate with internal and external customers in both verbal and written formats
Anyone wishing to improve the professionalism and effectiveness of their business communication to support career progression
Click Here to Register:  https://bit.ly/32vDxS8