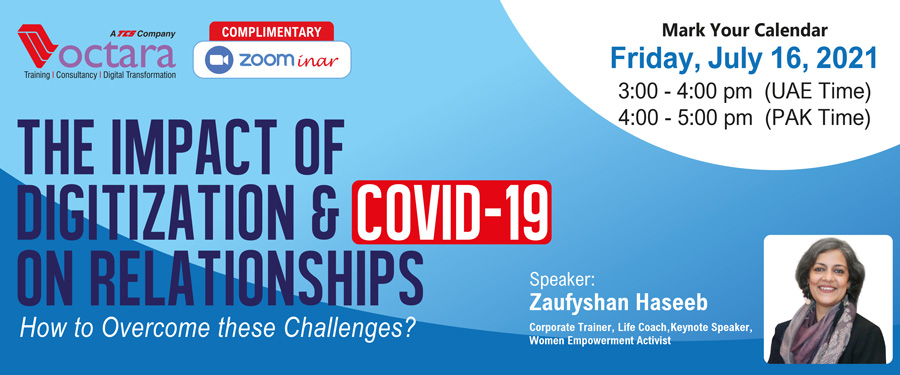 Talking Points:
In this 60-min session, Zaufyshan will discuss about:
Changing Roles in Post-COVID (Personal & Professional)
Cabin Fever Syndrome
Elevated Stress Levels on account of an Uncertain Future
Strategic Long Term Plan
What should've been never happened The Uncomfortable Benefits
The New You!
Speaker: Zaufyshan Haseeb – Corporate Trainer / Life Coach
Zoom Registration, click here: https://bit.ly/3wmxgVb
Who Should Attend?
Anyone wishing to strike a balance between personal and professional lives in recurring pandemic situation.