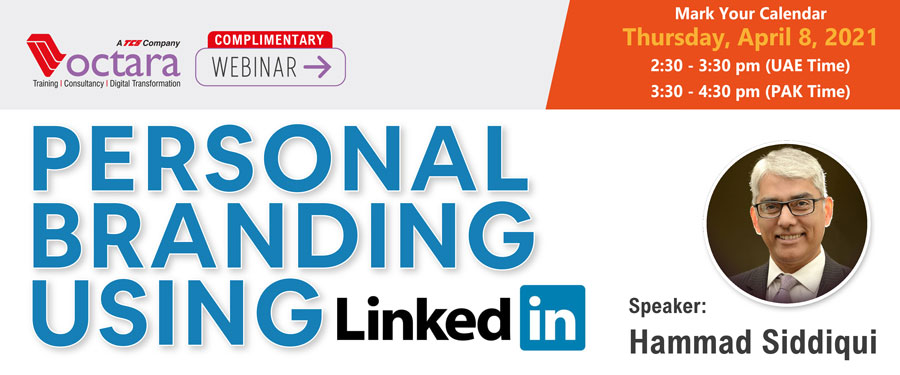 Webinar Overview:
LinkedIn is the best networking platform for professionals. The platform has grown from around million users in 2016, to over 800 million users in 2021. According to various surveys, over 80% users expect LinkedIn to help them in networking and job search.
However, only about 5% or so understand how LinkedIn works, as a result over 95% LinkedIn users do not achieve their goals on LinkedIn.
As the global job market is more challenging, LinkedIn has emerged as the largest platform with over 24 million jobs available on LinkedIn.
Speaker: Hammad Siddiqui, Founder LinkedIn Impact, Expert in LinkedIn Content Strategy & Curation
Zoom Registration Link: http://bit.ly/316fzMI
You Will Learn:
To create a great LinkedIn profile
Branding your profile on LinkedIn
Creating original content on LinkedIn
Targeted network building
Finding job opportunities
Becoming a LinkedIn influencer