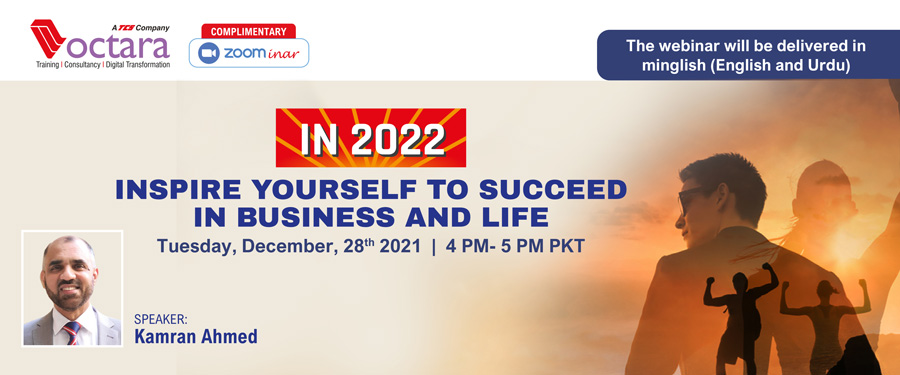 About the Webinar:
This webinar is designed to highlight impact of adversities and feelings of negativity we experience at some point in time, and to practice effective means and psychological awareness to deal with it with an'abundance mindset.
It will bring a paradigm shift in your thinking towards your God given innate powers which we have been blessed with as a human being but seldom utilised for self-actualising.
This session will channelize such inner thought processes which caninspire within you to arouse a resourceful state and to bring immediate positive results in life and in work in all challenges.
Speaker: Kamran Ahmed- Founder of "Kinetic Talent Digger", Talent Management Company based in USA & UAE, Worked with various renowned Multinationals, and other Oil & Gas Industry giants and currently working as Talent Advisor with UAE Government
For Zoom Registration, please click the link: https://bit.ly/3GKHlAX
Key Benefits:
Self-Realization of inner abilities
Paradigm shift towards solution and abundance mindset
Powerful real stories to extract the life lessons
Practical methodology to get instant results
Interactive exercises
Talking Points:
Power of Meaning/ Purpose in life

Fundamental Human Needs which get us engaged in life

Why some of our aims/ambitions did not get materialized instead ofour burning desires?

Where to focus in life when things are all falling apart?

Why intense gratitude helps us to manage stress/depression in life?
Who Should Attend?
Business Leaders

All Working Professionals

Students

All those who are overcome by negativity.