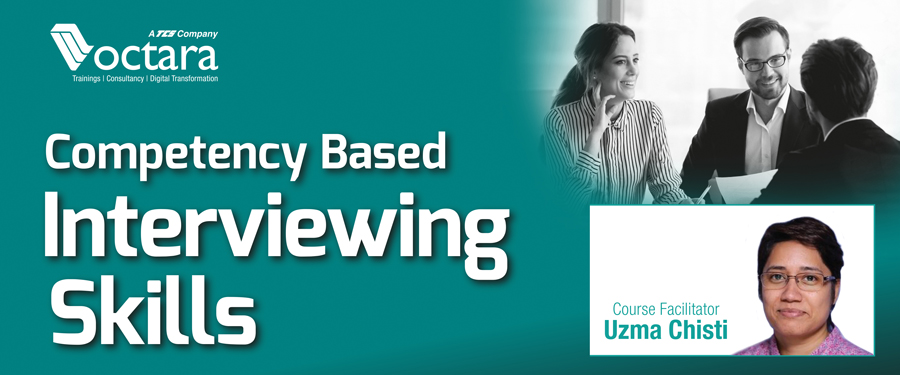 Course Overview:
Managers and recruiters interviewing candidates for jobs often fail because they are either using yesterday's strategies or no strategies at all. Recruiting methodologies have become more sophisticated, and the best employers are constantly changing the way potential employees are being assessed.
Everyone needs that "Strategic Advantage". This one-day interactive program focuses on detailed strategies and a unique methodology for handling tough competency-based or behavioral interviews so that you can dig out the knowledge, skills, and abilities that you are seeking in potential candidates. This
program will give you a significant strategic advantage in attracting, selecting and retaining the talented potential employees out there, best suited for your organization.
Participants will learn to:
IDENTIFY competencies required to deliver exceptional performance, best
suited for various roles
CREATE effective competency based interview questions
IMPLEMENT the step-by-step process of competency based interviewing
GET familiar with STAR & CARL
AVOID interviewing pitfalls and biases
Course Facilitator : Uzma Chishti
Who Should Attend:
The program is designed for everyone who participates in searching, selecting
and hiring talent, at all levels, in all sectors and industries. It is ideally for:
HR professionals
Head hunters / recruiters
Hiring managers