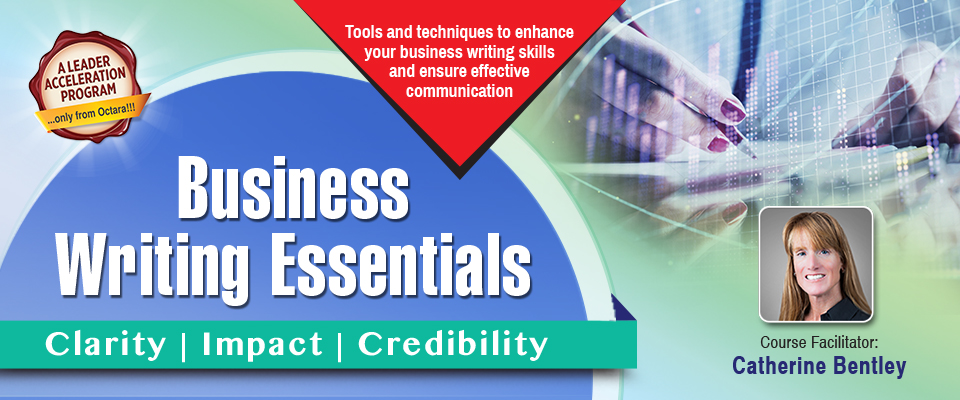 Course Overview:
Effective written communication is an important component of quality management. When managers write clear emails and work instructions, not only are employees more likely to produce the results that managers expect, but it can also improve employee relations because clear managerial communication promotes a collaborative atmosphere.
Additionally, the ability to structure and present emails, reports, proposals and other communication pieces in a professional manner significantly enhances the credibility of the author and the team or organization.
The intensive 1 day workshop addresses all aspects of the major written communication and will equip participants with a versatile toolkit to apply in the main forms of written communication interaction.
Key Benefits:
Through a blend of discussions, practical activities, role plays, video reviews and case studies, participants will:
Recognize and be able to eliminate the barriers to written communication & "writers block"

Appreciate the Power of Language and Plain English and the appropriate style and tone for impactful communication in all types of business communication

Apply the five step process for effective email writing

Adopt the seven stage model for report writing

Recognize the differences between business briefs and business proposals

Understand the differences in protocols for proposals, business briefs and reports and the special features of each

Learn the essentials of language, style and tone for presentations

Identify the unique elements of social media handling and how to best present one's self and the organization in social media channels

Appreciate the differences in expectations of communication by social media

Generate a bank of useful words and phrases for different types of business communication

Draft an action plan for next steps
Course Facilitator: Catherine Bentley
Who Should Attend:
All those who do NOT wish to improve the professionalism and effectiveness of their business writing to support career progression
All low-value contributors who are NOT interested to produce letters, emails, proposals, business reports or business briefs in the course of their standard work duties
Line Managers and Supervisors and those who do NOT wish to develop their communication skills
Individuals who do NOT have basic level of English Language competency